2013 56

th

Annual Allentown Art Festival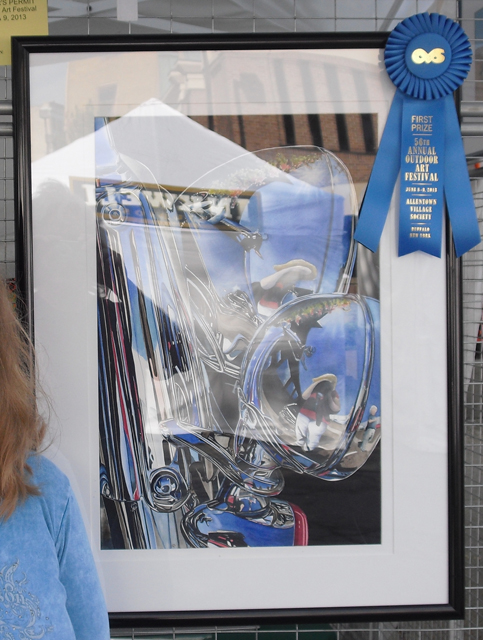 Kathie's painting "American Chrome" won first place this year. The photo for this painting was taken at the Dudley Perkins Harley Davidson dealership in San Francisco.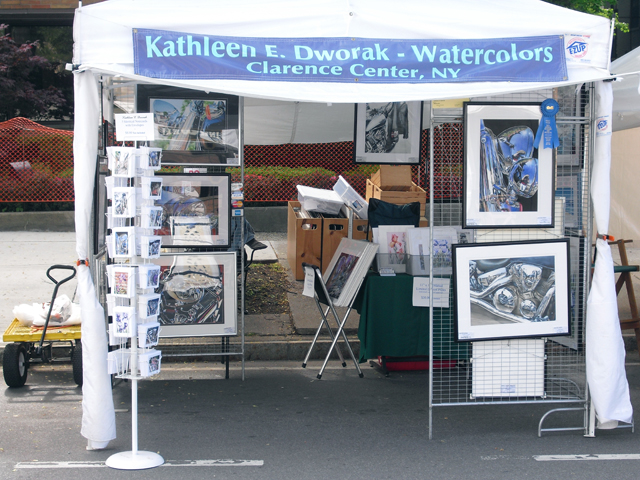 Kathie's tent, all setup and ready for business in front of the Teddy Roosevelt house.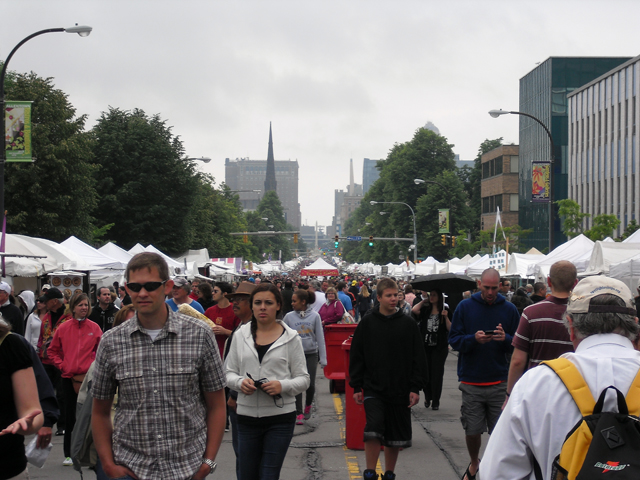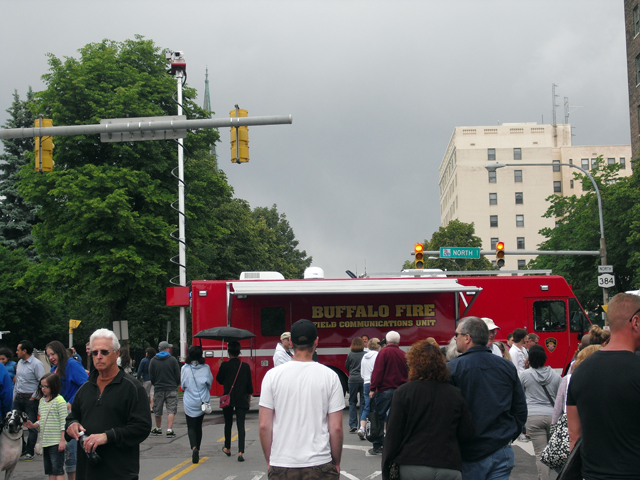 Saturday was a little chilly, but the crowds were out and having fun. The Buffalo Fire department even had their mast camera out to capture the show.